Beginning July 1st in Paris, the Genshin Impact (Free) Summer Festival 2023 begins. This series of events will take place in three cities featuring local fans and players in a two day gathering. The locations will be themed after the game featuring merchandise, fan art, food, music, and more. This set of gatherings to celebrate summer will head to New York and Berlin after. You can register for the Genshin Impact Summer Festival 2023 event series here. The full schedule is below:
Genshin Impact Summer Festival 2023 dates and locations
July 1st – 2nd in Paris at Esplanade de la Bibliothèque François-Mitterrand, Quai François Mauriac, 75706 Paris
July 22nd – 23rd in New York at The Oculus at Westfield World Trade Center, 185 Greenwich Street New York NY 10007
July 29th – 30th in Berlin at Revier Südost Schnellerstraße 137, 12439 Berlin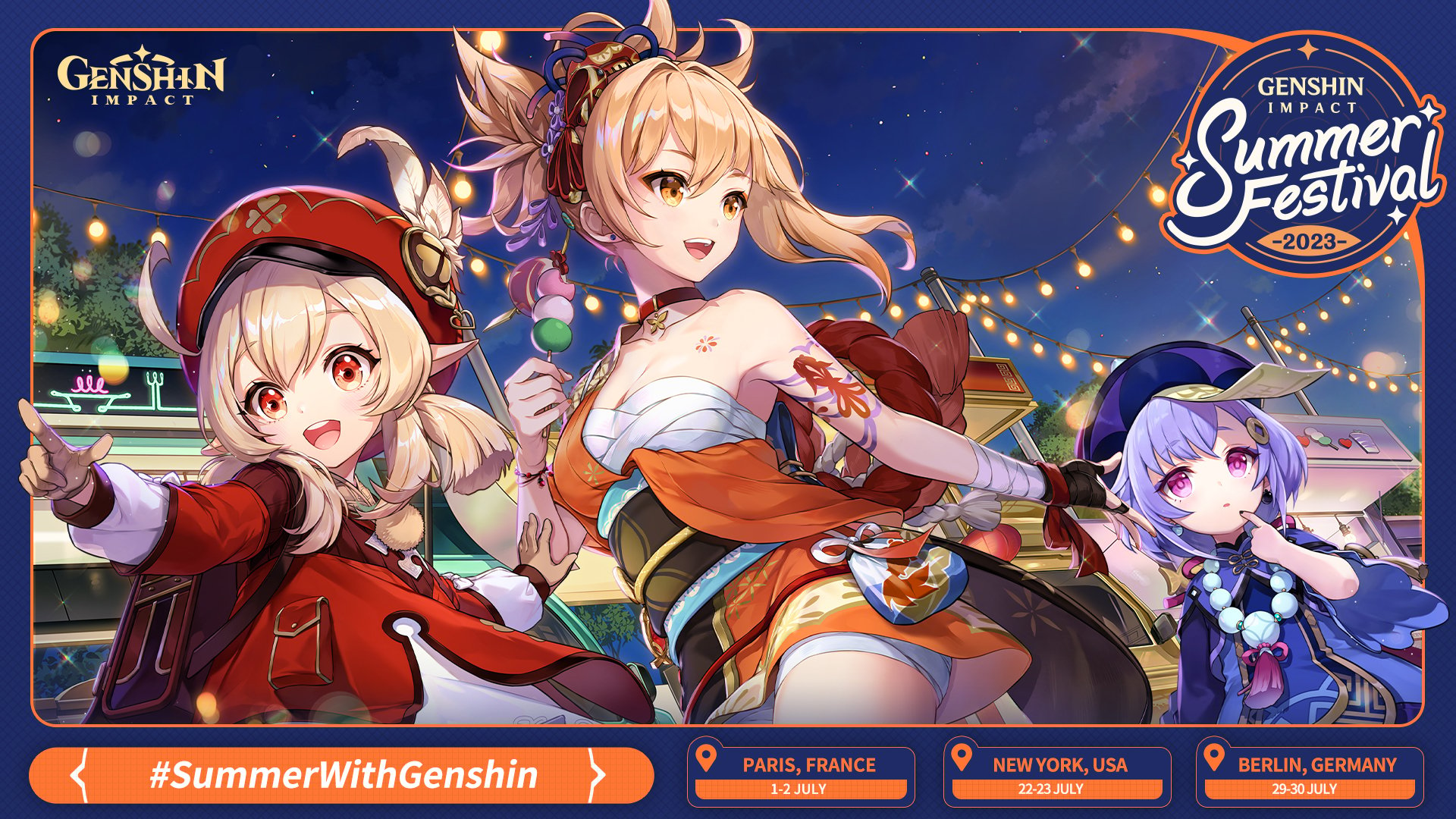 If you've not kept up with the game recently, the major version 3.7 – "Duel! The Summoners' Summit" update went live and HoYoverse also announced the schedule and more for the first official Genshin Impact Genius Invokation TCG Tournament titled the 'Astra Carnival: The Prince Cup'. You can download the game for free on the App Store for iOS here and on Google Play for Android here. The PC version is available on the official website here and the Epic Games Store. If you play on iOS, with iOS 14.5 or iPadOS 14.5 and later, you can use PS5 and Xbox Series X|S controllers to play Genshin Impact. We featured Genshin Impact as our Game of the Week when it released and awarded it our 2020 Game of the Year. I also featured it as one of the best iOS games to play with a controller. What do you think of Genshin Impact right now if you play it regularly?