Hello gentle readers, and welcome to the SwitchArcade Round-Up for April 5th, 2023. We've got a nice little variety plate today. A little bit of news, a review of the cool Xiaomei & the Flame Dragon's Fist, a handful of new releases to summarize, and the usual lists of new and outgoing sales. Like many Wednesdays it isn't the busiest of days, but there's still plenty here to dig into and enjoy. Let's get to it!
News
Wave 4 of the 'Fire Emblem Engage' Expansion Pass is Now Available
A recent interview revealed that Fire Emblem Engage was mostly finished quite a while ago, and was at one point meant to release as a Fire Emblem 30th anniversary celebration back in 2020. Then things went a little ca-ca due to the virus and plans changed. I offer this preamble as a possible explanation for why we've got the final wave of the Fire Emblem Engage Expansion Pass scant months after the game's release. It was probably largely finished ages ago. But now it is available, and that is the main thing. This one adds actual story content via the Fell Xenologue scenario, plus some new characters and maps. If you have the Expansion Pass, you need only update your game. If you don't, then… you know, you'll need to buy the Pass. That's how it works.
Reviews & Mini-Views
Xiaomei and the Flame Dragon's Fist ($14.99)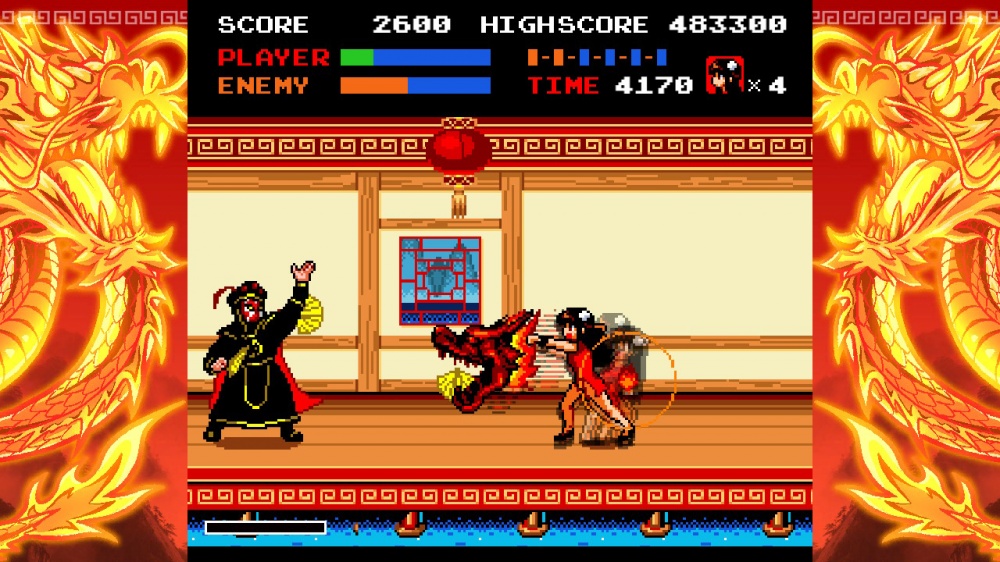 There's something to be said for a game that knows exactly what it wants to be and achieves it fully. Xiaomei and the Flame Dragon's Fist has no delusions of grandeur. It wants to be a very straightforward homage, at least in terms of gameplay, to Irem's Kung-Fu Master, and that's what it is. You control protagonist Xiaomei and need to move from the very left of each single-plane stage to the very right as various types of enemies rush at you. You have a small but effective list of moves at your disposal to fend them off, and most of them will go down in one hit. At the end of each stage, you'll face off against a boss. Then you're off to the next stage.
The initial enemies are weak against just about any move you care to bust out. Punch them, kick them, sweep them, jump kick them, anything goes. After that, most enemies are weak to one particular kind of attack. Snakes need to be swept. You have to crouch and punch to hit the little guys. You'll need an aerial attack to take down moths. One particular enemy takes multiple hits, and he's the perfect guy to unleash your special move on. Hitting enemies fills up a meter and when it's full you can either launch a fireball or add a little flame to your jump attack. The fireball hits multiple times and will carve through enemies of any height for a short distance, so it's my usual go-to. The game is all about using the right move at the right time, but the way the enemies close in on you means there may not be a perfect combination of moves to avoid taking hits.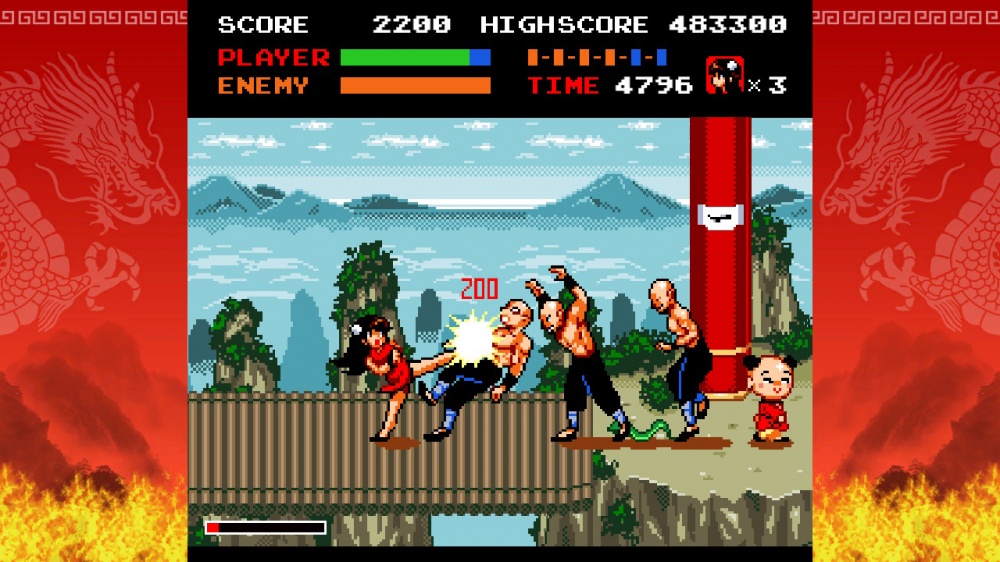 Xiaomei and the Flame Dragon's Fist is a fairly challenging game, though you have essentially unlimited tries to get through it. If you die during a stage, you'll be sent back to the start. If you die at the boss, you'll be able to try again from the start of the fight. The toughest part is surviving through the stages, and you'll sometimes have to keep trying until you get a lucky food item drop or something to get you through. The bosses are heavily pattern-focused, so you'll likely be able to topple them with a little practice. Once you beat the game, you'll unlock an extra mode where you play as Xiaomei's sister. It keeps the fun rolling a little longer. There are also unlockable gallery pictures, which is a nice bonus.
So yes, not the most complicated of games by any means. But what it does, it does well. The presentation is nice, evoking the classic era but not restricting itself to its limitations. It feels just vintage enough. The controls are nice and snappy, and the limited move list means it's not hard to sort out what you need to do and when. While the enemies themselves aren't very clever, a crowd of them can provide a nice challenge. I also enjoyed the boss fights. I thought the super move would end up cheesing them out, but most of the time it was careful dodging and well-placed kicks that won the day. It's the very best ode to Kung-Fu Master that it can be.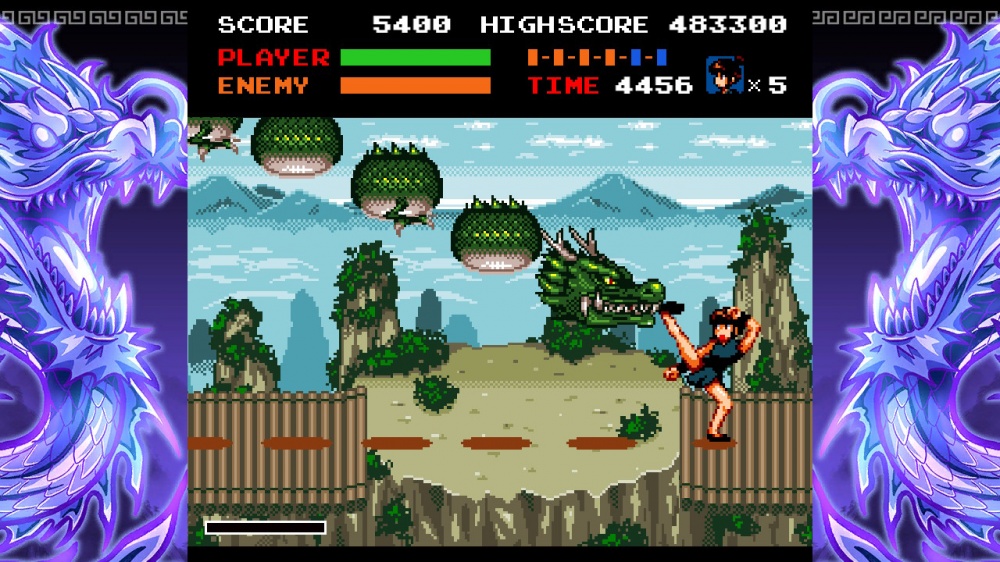 Xiaomei and the Flame Dragon's Fist isn't going to come for Streets of Rage 4's crown anytime soon, but it's not really trying to do that. It speaks to a particular point in beat-em-up history that doesn't see a whole ton of love these days, and anyone with nostalgia for those games will have a big smile on their face while playing it.
SwitchArcade Score: 4/5
New Releases
A Light in the Dark ($19.99)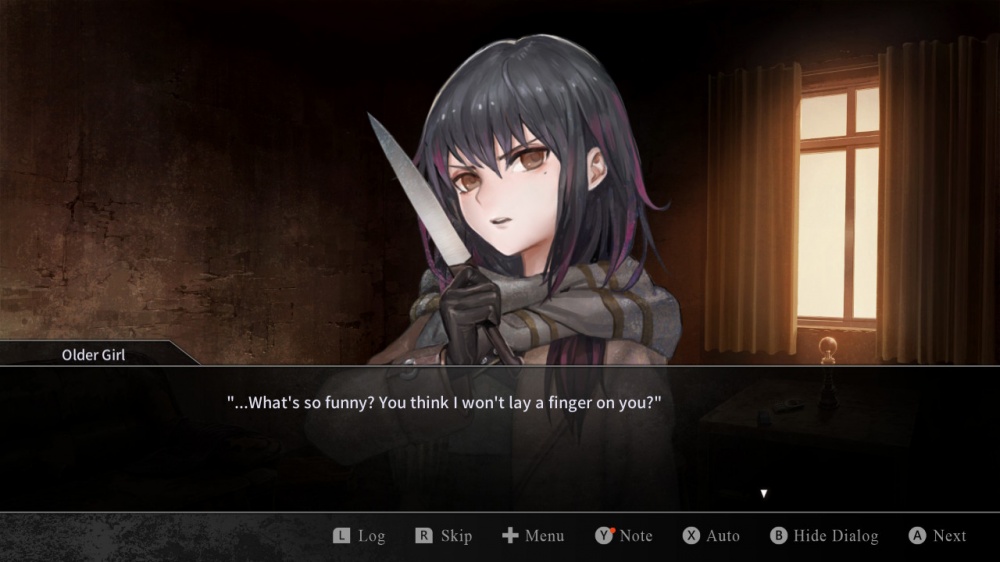 This visual novel tells the tale of a rich boy who has been kidnapped for ransom by a desperate girl. Their stations in life couldn't be any different, but in the days they spend together while he is imprisoned, they may find some kind of common ground. There are some interactive elements here, leading to one of a few endings. It seems to have had a decent reception over on Steam, so if you like visual novels and the premise is grabbing you, I think you'll be satisfied with what you get.
Finger Football: Goal in One ($2.00)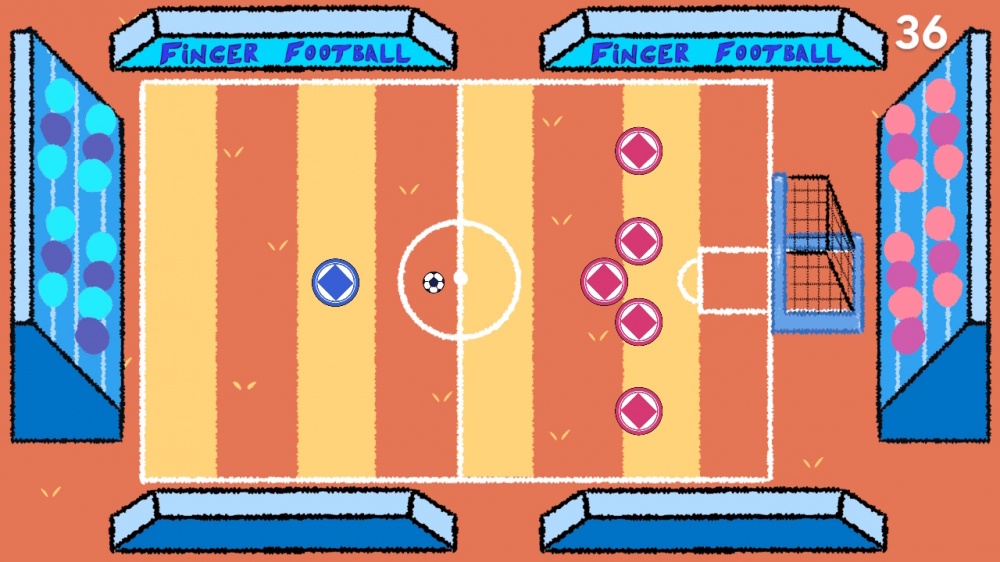 Okay, well. It's two dollars, so let's keep our expectations in check. This is a minimalist football/soccer puzzle game of sorts. You've got seventy levels in which you need to figure out how to score a goal with just one shot. There's an unlockable extra mode here in case the initial assortment of stages isn't enough for you. Seems fine for what it is.
Hei ($6.99)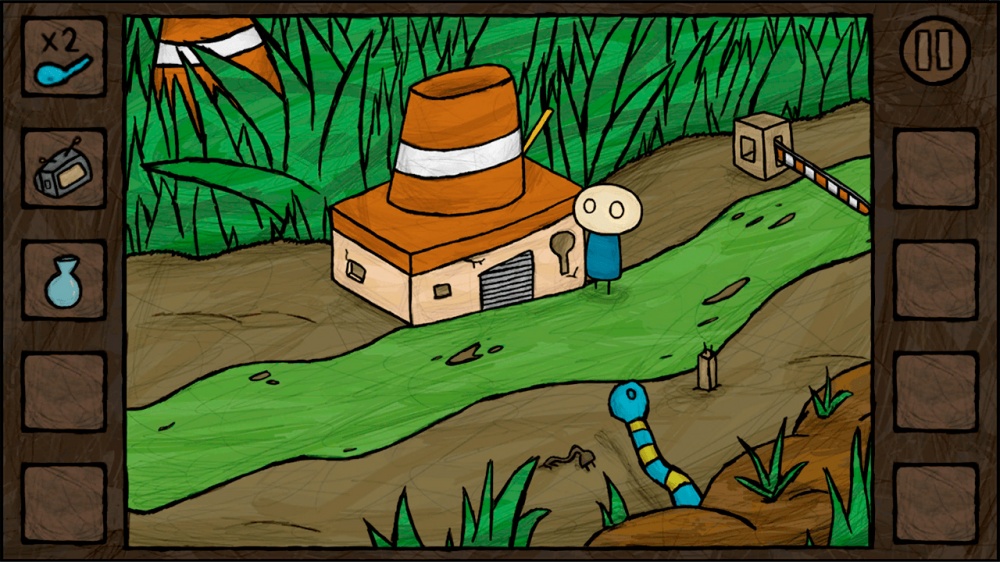 A curious little level-based point-and-click style adventure game. It features forty different locations to explore, with a variety of odd characters to meet and brain-teasing puzzles to solve. I kind of dig the art style on this. It seems to have a reasonably positive reputation on other platforms, which is encouraging. You can also pick this one up for your mobile device of choice if you want to save a few bucks.
Sales
(North American eShop, US Prices)
Mm, I don't see much worth jumping up and down about in that list of new sales. Ampersat is alright, I guess? Fury Unleashed if you haven't got it already? Not much over in the outbox either. What a day! Well, take a few seconds and scan those lists to see if anything jumps out at you.
Select New Games on Sale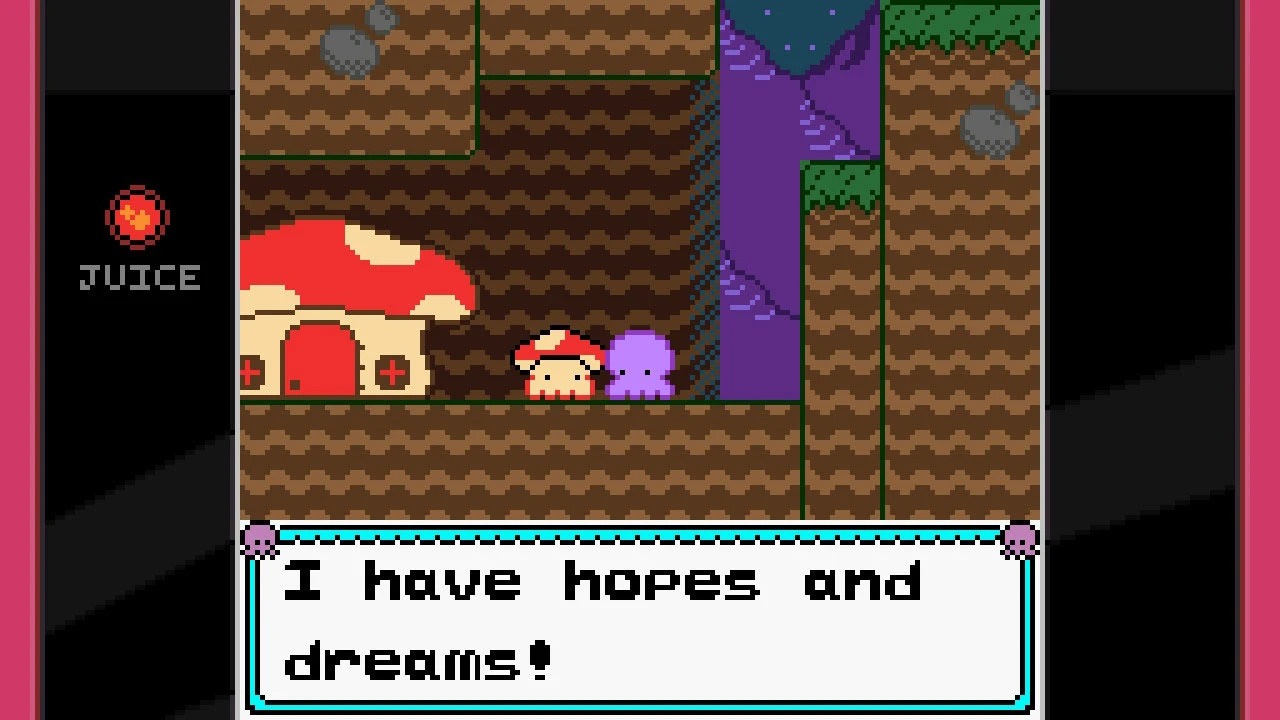 Super Squidlit ($1.99 from $9.99 until 4/10)
Crowalt: Traces of the Lost Colony ($2.49 from $9.99 until 4/18)
One Gun Guy ($2.49 from $4.99 until 4/18)
Moonrise Fall ($4.99 from $9.99 until 4/18)
Ampersat ($4.99 from $9.99 until 4/18)
Fantasy Blacksmith ($4.99 from $9.99 until 4/18)
Two Hundred Ways ($8.03 from $11.99 until 4/18)
Super Volley Blast ($4.99 from $9.99 until 4/25)
Super Tennis Blast ($4.49 from $14.99 until 4/25)
Super Soccer Blast ($3.99 from $7.99 until 4/25)
Crash Drive 2 ($1.99 from $8.99 until 4/25)
Crash Drive 3 ($1.99 from $19.99 until 4/25)
Marooners ($1.99 from $14.99 until 4/25)
Robo Revenge Squad ($10.00 from $20.00 until 4/25)
Here Be Dragons ($4.49 from $17.99 until 4/25)
Fury Unleashed ($4.99 from $19.99 until 4/25)
I, Zombie ($1.99 from $4.99 until 4/25)
The Atla Archives ($10.49 from $14.99 until 4/26)
Sales Ending Tomorrow, Thursday, April 6th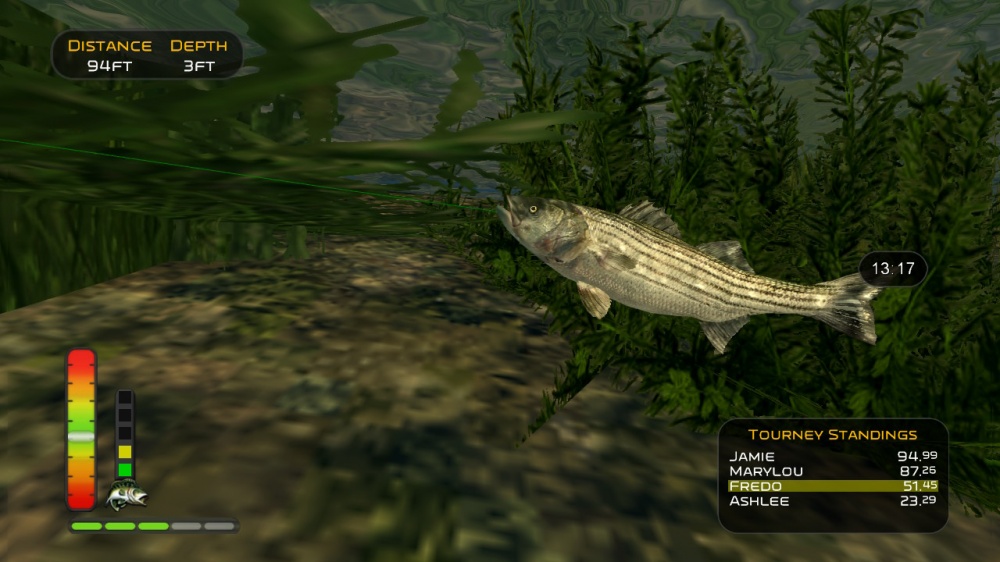 Bass Pro Shops: The Strike CE ($4.99 from $9.99 until 4/6)
Beacon Pines ($15.99 from $19.99 until 4/6)
Citizen Sleeper ($13.99 from $19.99 until 4/6)
COGEN: Sword of Rewind ($14.99 from $24.99 until 4/6)
Green Hell ($2.49 from $24.99 until 4/6)
Just Dance 2023 Deluxe ($38.49 from $69.99 until 4/6)
Mario + Rabbids KB Gold Edition ($29.99 from $59.99 until 4/6)
Mario + Rabbids KB Season Pass ($9.99 from $19.99 until 4/6)
Mario + Rabbids Kingdom Battle ($19.99 from $39.99 until 4/6)
Panzer Dragoon: Remake ($2.49 from $24.99 until 4/6)
Paradise Killer ($7.99 from $19.99 until 4/6)
That's all for today, friends. Tomorrow is Thursday, and I'm going to go take a quick look to see what fresh hell is waiting for my fingers. Sigh. Okay, I'm back. Looks like at least eighteen games, including Melon Journey: Bittersweet Memories, Dungeons of Aether, Witch Explorer, The 7th Guest, and many more. We'll have summaries of all of them, plus whatever sales and big news bits roll in. I hope you all have a great Wednesday, and as always, thanks for reading!