Hello gentle readers, and welcome to the SwitchArcade Round-Up for June 16th, 2023. I just got back from watching Spider-Man: Across the Spider-Verse, which opened in Japan today. It was really good. Highly recommended to fans of pictures of Spider-Man. Anyway, I prepared most of today's article ahead of time, so we've still got all of the new releases and sales as you like them, plus a little bit of news that popped up this morning. And that's all there is to that. Let's get swinging!
News
'Fire Emblem' Hits the Nintendo Switch Online Expansion Pack Next Week
For reasons that I'll never fully understand, Nintendo didn't localize any Fire Emblem games until the seventh one. Even then, Smash Bros. was the only reason. Oh well. That's how the seventh game in the series and the second Fire Emblem game on the Game Boy Advance came to be known as simply Fire Emblem in the West, though these days it's more fashionable to call it Fire Emblem: The Blazing Blade. Whatever you want to call it, the game will be joining the selection of Game Boy Advance games on Nintendo Switch Online on June 23rd. Hey, that's next week! It's a really good game, and one that modern Fire Emblem fans might find easier to get into than the release of the actual original Fire Emblem we got a while back.
New Releases
Alchemic Cutie ($19.99)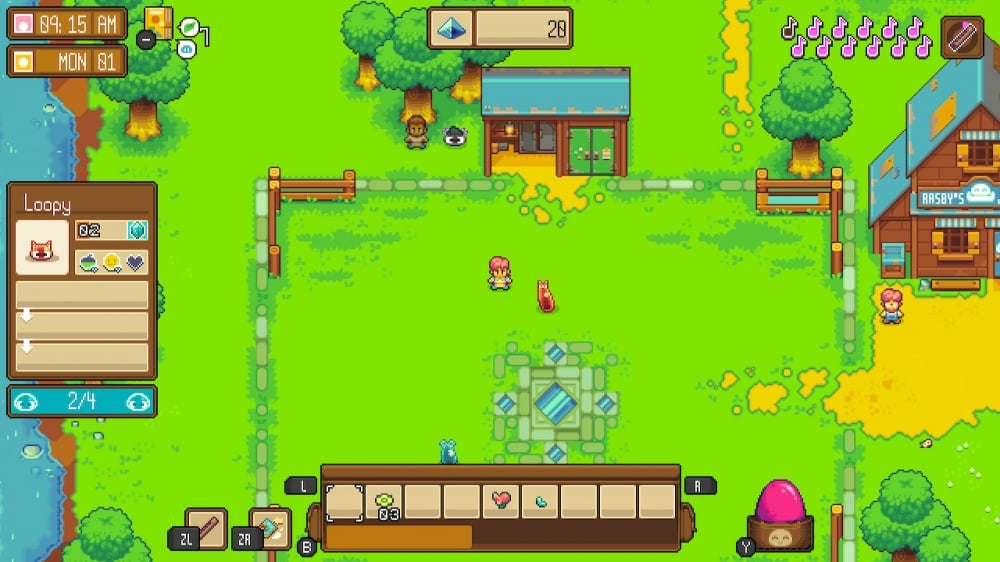 This chill RPG has had a mixed reception on other platforms, but perhaps the Nintendo Switch will be where it finally finds a happy home. You're taming and raising jellies and exploring Woomba Island, uncovering secrets and befriending quirky NPCs. I think a natural comparison here is Stardew Valley, but down that path lay madness. Just take the game for what it is, and I think you'll find a decent amount of charm in here amongst the rough edges.
Tails of Trainspot ($11.99)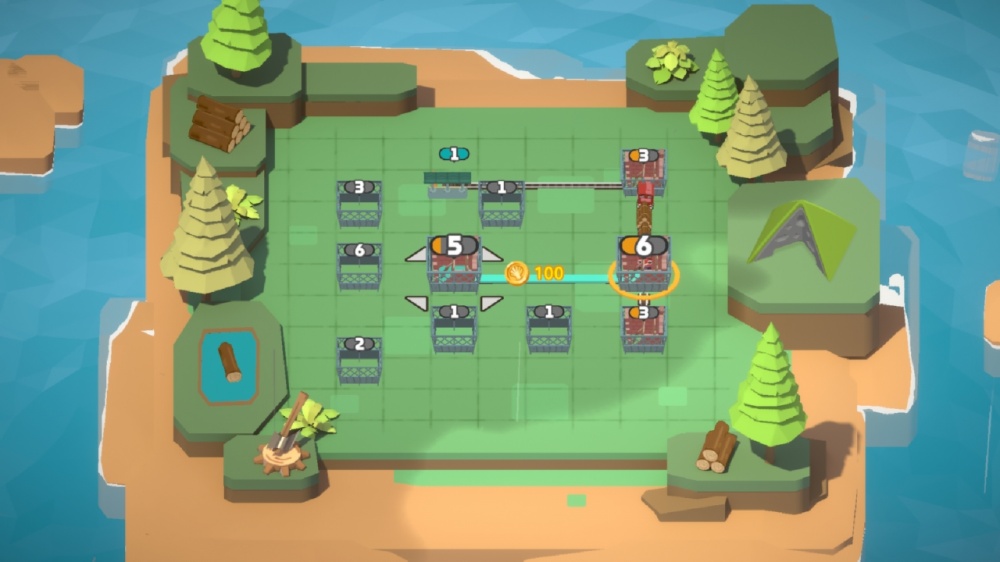 Trains and puzzles seem to go together fairly often, don't they? Well, here's another one of those. Use your limited number of tracks to connect the stations to each other, and you'll have to use your logical reasoning skills to sort out how to do it. As you play through the stages, a silly story plays out. I like logic puzzles, so this one is of some interest to me. I'll give it a go and if it turns out to be particularly interesting I may bring it up again.
Hoppy Hop ($4.99)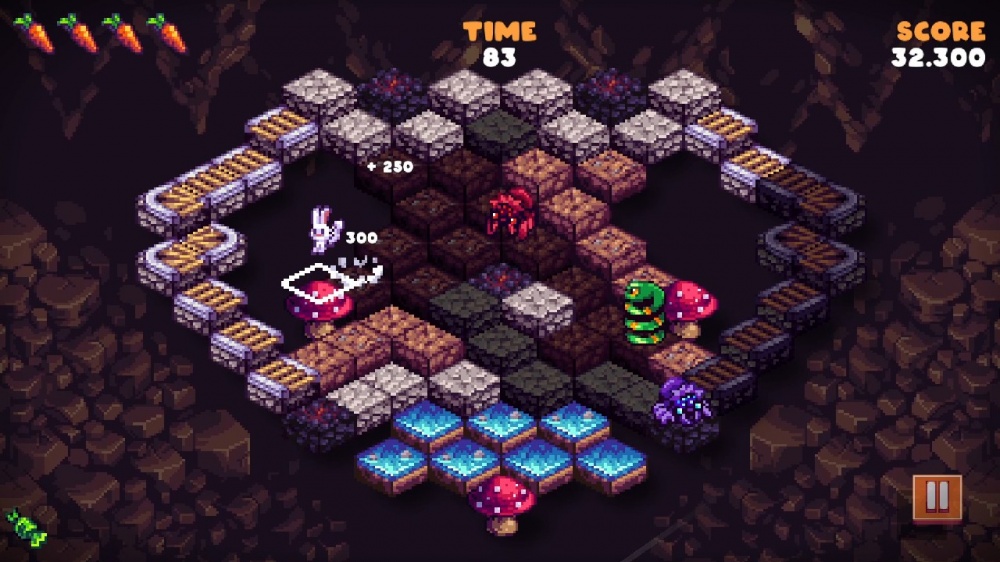 Oh, here's another classic arcade throwback. It looks really good, too. Those with sore knees and backs will recognize this as a riff on Q*Bert, a game where you had to hop on all the cubes of each stage without getting killed by enemies or falling off the board. Given that Q*Bert is presently owned by Sony Pictures I can't imagine we'll see it on Switch anytime soon, so even if this didn't have any extra ideas of its own I would probably be welcoming it. Luckily, it offers up plenty of interesting twists and gimmicks to make it stand on its own two rabbit feet. There's a good chance I'll be reviewing this one.
The Fairy's Song ($9.99)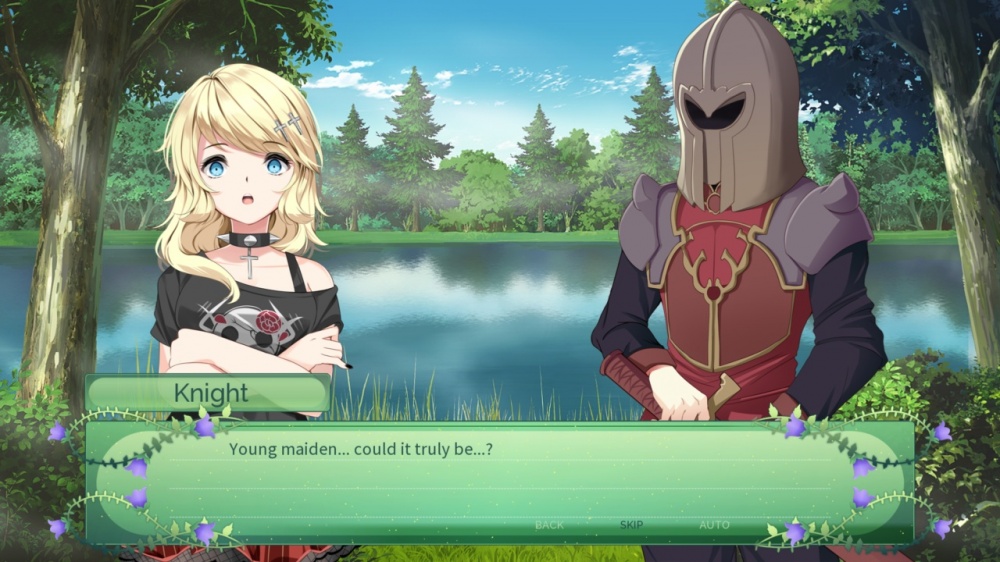 This is a kinetic visual novel, which means you're just reading the story and not making any choices. It's about a young woman named Marnie who is staying with her grandmother at her house in the English countryside. Despite her grandmother's warnings about fairies, a bored Marnie heads into the nearby forest. There she comes across a young knight who had been sleeping for centuries. Marnie accidentally wakes her up, and the two women embark on an unusual journey together. As they travel, their feelings for each other blossom. A cute little romance story with a light fantasy theme.
Cave of Past Sorrows ($14.99)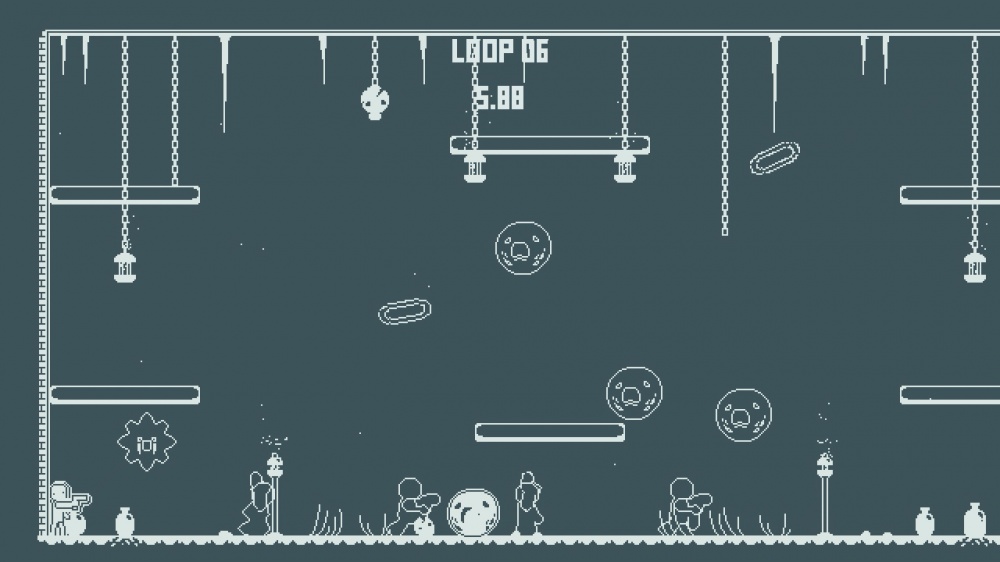 I haven't been able to play this one yet, but the premise sounds like fun. Basically, it uses the whole time loop gig where you have to use your past selves to help your current self. But that also goes for things like the shots you fire, and you can accidentally run into a bullet one of your previous selves shot. The goal seems to be to take out all of the enemies on each stage, but I might be misunderstanding.
Pandemic 1993 ($4.99)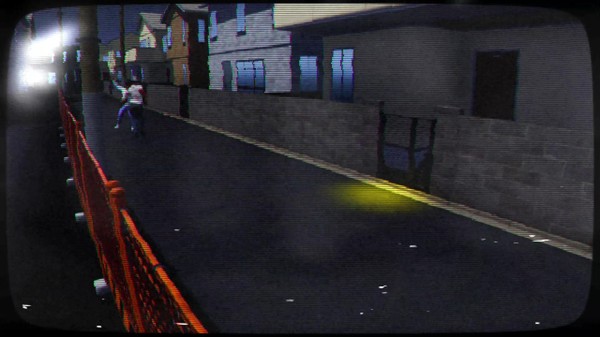 A highly affordable survival horror throwback. Its main marketing point seems to be that it's set in Japan, and yes, it sure seems to be. It's probably not wise to expect too much for this kind of game at this price point, and it certainly seems like you get what you pay for with this one. Not without its amusing elements, but I'd probably save the fiver if I were you. I am, however, not you, so you are free to make your own choice on the matter.
Stay Out of the House ($17.99)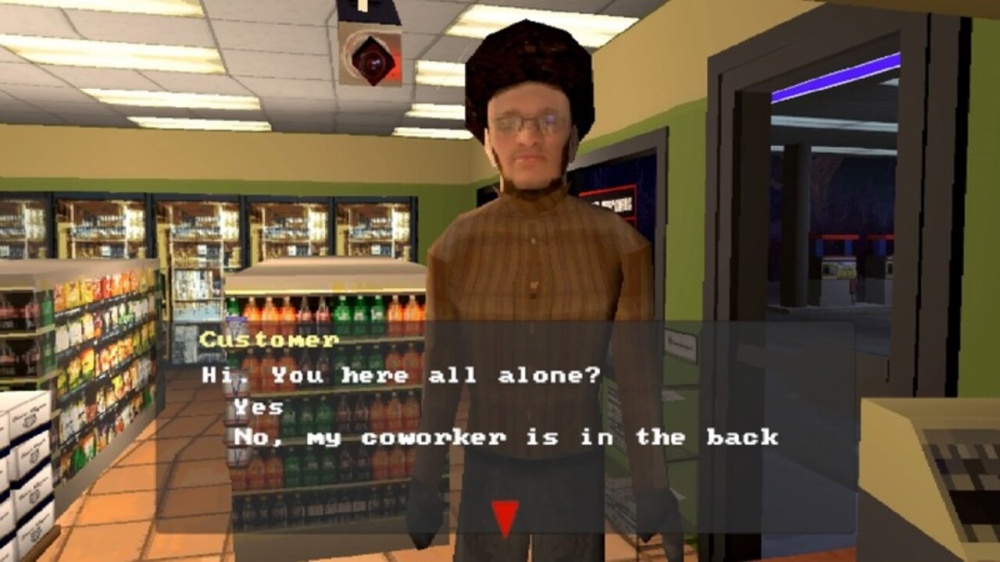 Regular readers know that I'm not really into horror games. But I will say this about Stay Out of the House: people who are into horror games really like this one. You're trapped in a house with a crazed killer named The Butcher, and you need to escape any way you can. Run, hide, use whatever tools you find, and whatever you do don't let the Butcher get you. It aims at that low-poly art style that immediately brings one back to the 1990s era where survival horror games really took wing. Reviews are terrific on other platforms, so as long as the port doesn't have any glaring issues it should be a safe pick-up for horror fans.
Gramik Paint Roller ($30.00)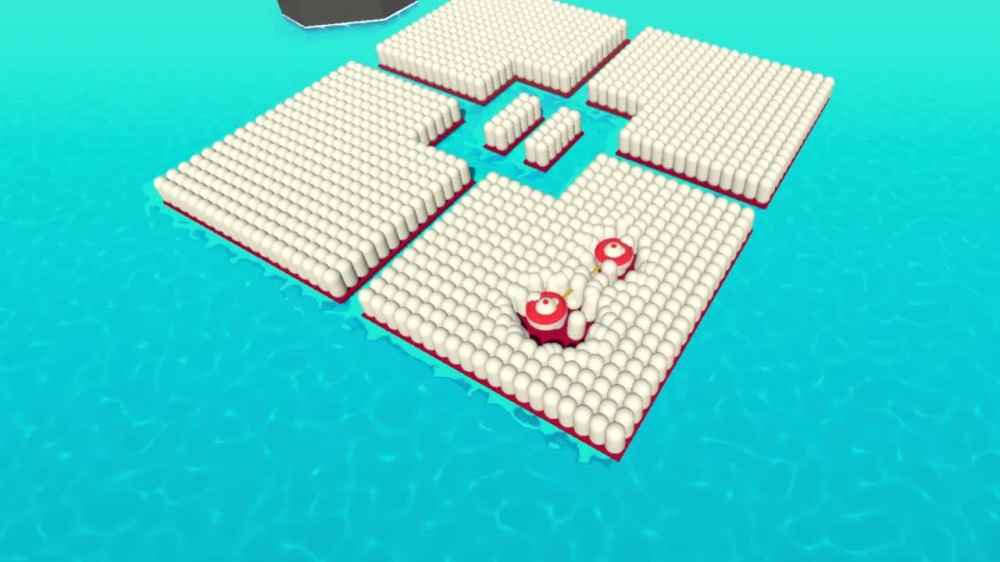 Ridiculous. I'm seeing this kind of nonsense pop up more and more these days. Put out a piece of unimaginative dreck, stick a high price tag on it, then slash the price down to a couple of bucks to catch people looking for a good deal. The problem here, and in most of these cases, is that the games usually aren't even worth a couple of bucks. Leave it in the high-priced bin where it belongs.
Sales
(North American eShop, US Prices)
I think the best ones in today's new batch are the excellent indie shooter Terra Flame and Arkanoid Eternal Battle. Not that the latter is any great shakes but for ten bucks it works in a way it never will for thirty, in my opinion. Nothing terribly exciting in the weekend outbox, but both lists are small enough that I'm just going to tell you the usual advice and move along. Check those lists!
Select New Games on Sale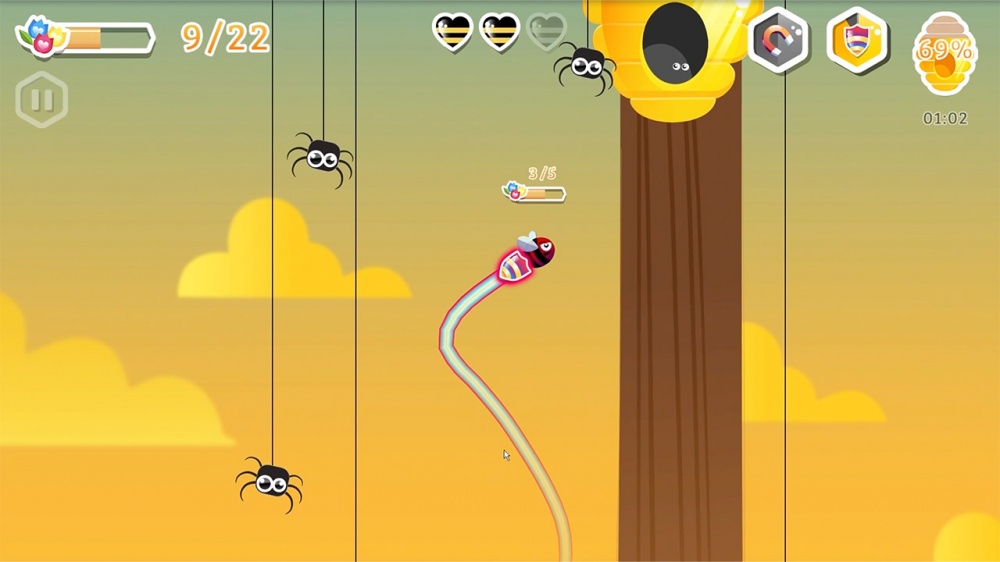 Bee in the Valley ($3.49 from $4.99 until 6/23)
Steal It ($1.99 from $3.99 until 6/23)
Ship Graveyard Simulator ($9.09 from $12.99 until 6/23)
Farming Life ($2.99 from $9.99 until 6/23)
Scrap Games ($2.24 from $4.49 until 6/23)
Road Builder ($6.29 from $8.99 until 6/23)
Animal Shelter ($10.49 from $14.99 until 6/23)
Hundred Fires TRoRS Episode 2 ($2.39 from $5.99 until 6/23)
Youmandriver ($5.99 from $11.99 until 6/23)
Air Battle ($3.49 from $6.99 until 6/23)
Castle Renovator ($10.14 from $14.49 until 6/23)
Drill Deal Oil Tycoon ($7.49 from $14.99 until 6/23)
Roller Katz BF Episode 1 ($1.99 from $4.99 until 6/23)
Motorcycle Mechanic Simulator 2021 ($5.99 from $19.99 until 6/23)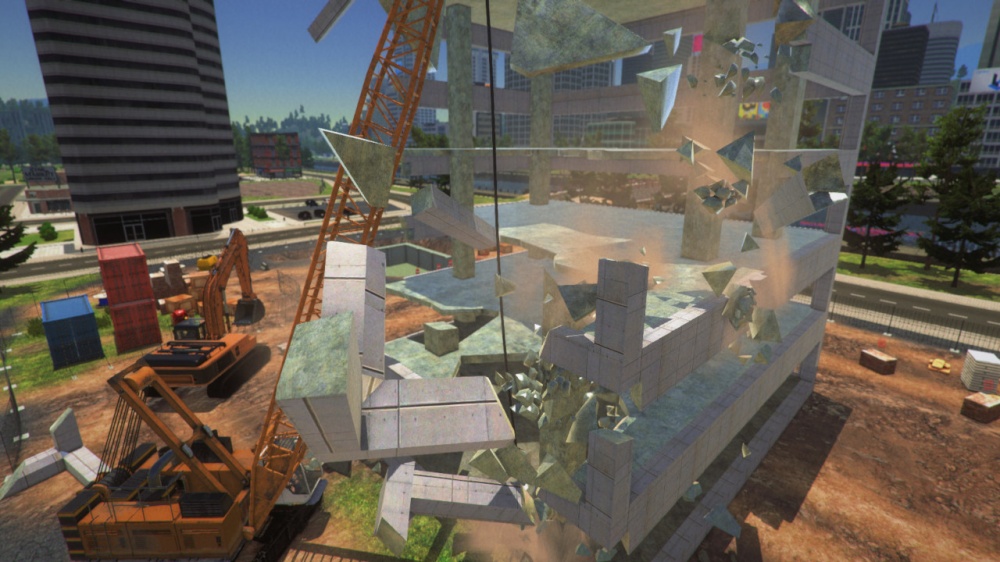 Demolish & Build Classic ($4.49 from $14.99 until 6/23)
BlackSmith Hit ($3.49 from $4.99 until 6/23)
Super Cyborg ($2.48 from $6.99 until 6/26)
Homebody ($13.99 from $19.99 until 6/30)
Xposed Switched ($2.99 from $9.99 until 6/30)
Arcane Vale ($3.19 from $7.99 until 6/30)
Fusion Shift ($2.26 from $3.49 until 7/1)
Terra Flame ($15.99 from $19.99 until 7/6)
Murder Mystery Machine ($7.99 from $19.99 until 7/6)
My Universe: Fashion Boutique ($6.24 from $24.99 until 7/6)
Off The Tracks ($2.01 from $4.39 until 7/6)
Horse Tales: Emerald Valley Ranch ($19.99 from $39.99 until 7/6)
Alfred Hitchcock Vertigo ($19.99 from $39.99 until 7/6)
Arkanoid Eternal Battle ($9.89 from $29.99 until 7/6)
Chef ($1.99 from $9.99 until 7/6)
Sherlock Holmes The Awakened Deluxe ($39.99 from $49.99 until 7/6)
Colossal Cave ($19.99 from $24.99 until 7/7)
Lila's Tale & the Hidden Forest ($2.24 from $4.99 until 7/7)
Sales Ending This Weekend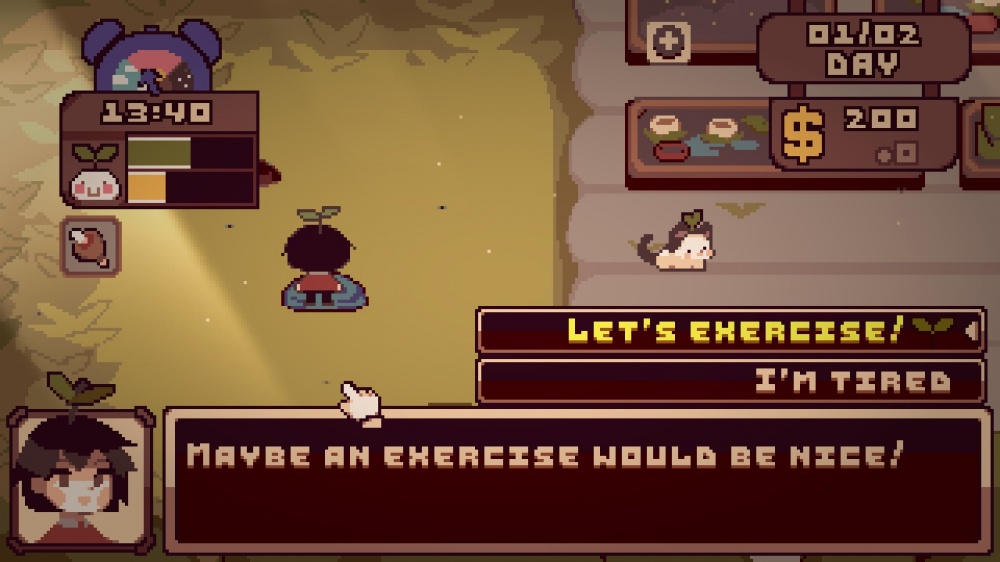 Home Sweet Home ($1.99 from $9.99 until 6/17)
IGS Classic Arcade Collection ($23.99 from $29.99 until 6/17)
Inner Voices ($2.79 from $7.99 until 6/17)
9th Dawn III ($7.99 from $15.99 until 6/18)
Batora Lost Haven ($18.74 from $24.99 until 6/18)
Bravery and Greed ($13.39 from $19.99 until 6/18)
Dark Quest 2 ($5.49 from $10.99 until 6/18)
Dark Quest 3 ($9.49 from $18.99 until 6/18)
Flewfie's Adventure ($4.99 from $9.99 until 6/18)
Golf with Your Friends Deluxe ($5.39 from $26.99 until 6/18)
Greak: Memories of Azur ($4.99 from $19.99 until 6/18)
Insomnis ($10.49 from $14.99 until 6/18)
Moving Out Deluxe ($6.59 from $32.99 until 6/18)
My Time at Portia Deluxe ($6.39 from $31.99 until 6/18)
Neon Abyss Deluxe ($8.39 from $27.99 until 6/18)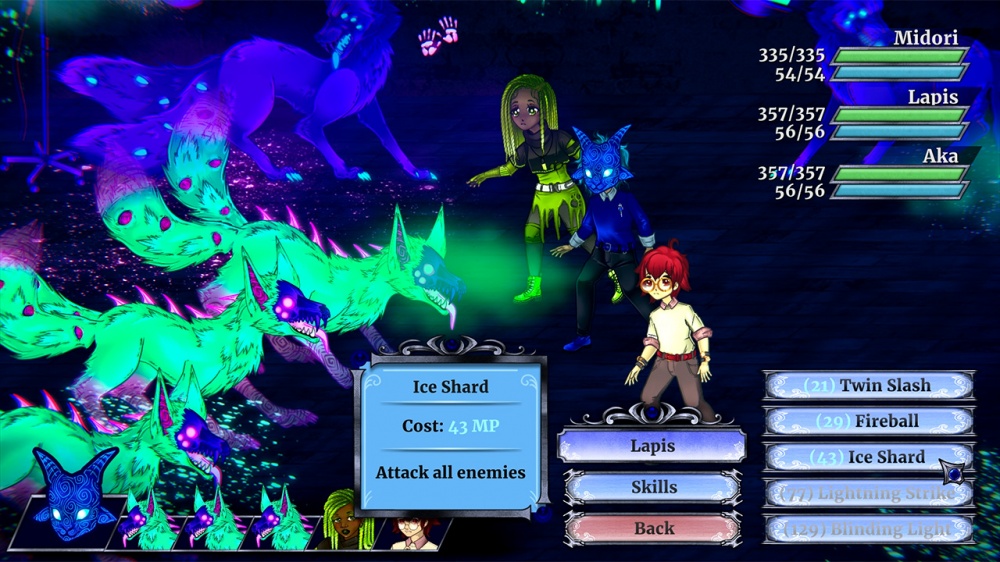 Pinku Kult: Hex Mortis ($4.99 from $9.99 until 6/18)
Ship of Fools ($10.49 from $14.99 until 6/18)
The Escapists GotY Edition ($5.39 from $26.99 until 6/18)
The Knight Witch ($13.39 from $19.99 until 6/18)
The Lost Child ($4.99 from $49.99 until 6/18)
The Serpent Rogue ($4.99 from $19.99 until 6/18)
The Survivalists Deluxe ($5.39 from $26.99 until 6/18)
That's all for today and this week, friends. We'll be back next week with more new releases, more sales, some reviews, and perhaps some news. I'm a bit tired from trying to do everything today, but I had a really nice time at the movies so it's all worth it in the the end. I hope you all have a great weekend, and as always, thanks for reading!